V3PS Pickup System
Get ready to be heard
It all started because Joe Locke was stopped by TSA and not allowed to board a flight with his last pickup system. Plus, he was tired of traveling with four long rails and a separate $700 preamp. We got electronics whiz kid Mike Pope to design all the electronics, and he worked with Joe on the natural-sounding tone-shaping circuits. LHS worked on the mechanics of how long pickup rails could quickly fold up into a mallet bag or carry-on case.
Pickup Rails – Crafted from aircraft-grade, 1-inch square aluminum tubing. The spacing and mounting works on any 3-octave graduated bar vibraphone. They fold up and fit in a mallet bag or carry-on case.
V3PS Preamp – Delivers performance on par with studio mic preamps. It controls all the signals you need to input or output for any kind of gig.
Front Panel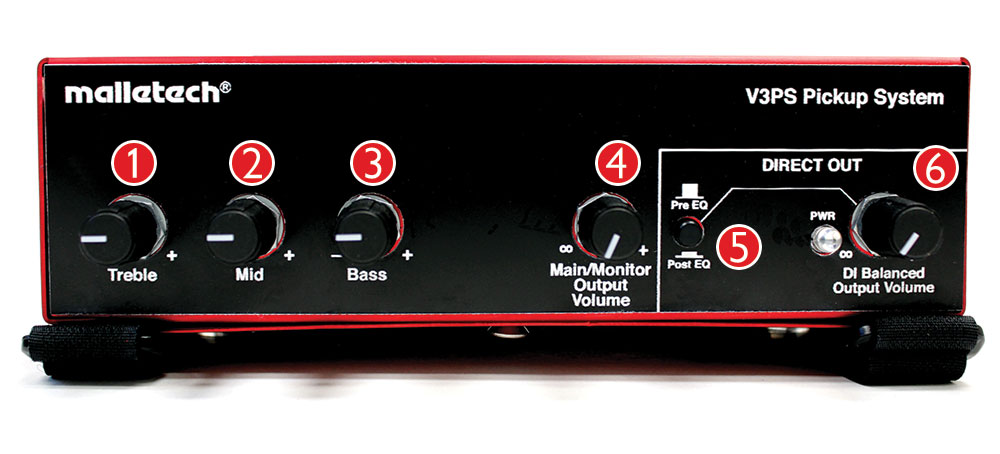 Three band EQ:
(1) Treble / "Shimmer"
(2) Mid / "Bite"
(3) Bass / "Warmth"
(4) Volume for on-stage amp or monitor –
(doesn't change signal to house sound system.)
(5) Pre/Post EQ switch for signal into house system.
(6) DI Volume you send to house sound system.
(doesn't change signal to monitor system.)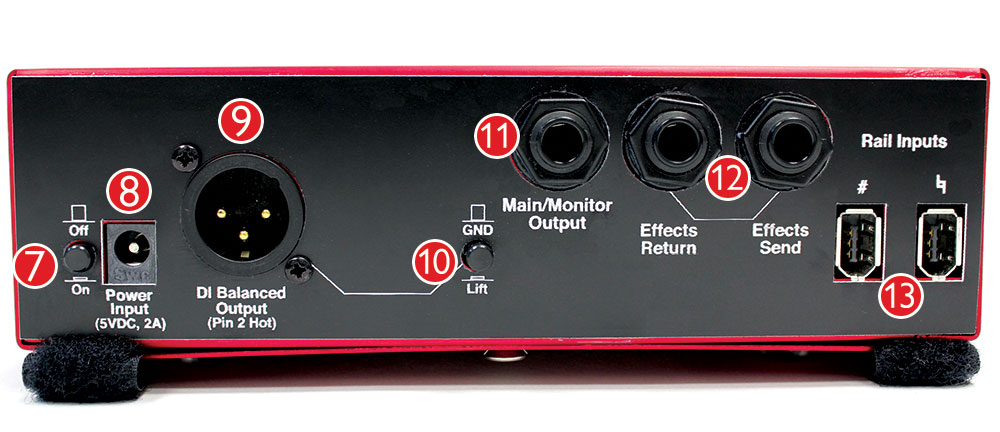 Rear Panel
(7) Main Power Switch
(8) Main Power Input using provided
5VDC universal power supply.
(9) DI Output Standard balanced output
(supports very long runs of cable.)
(10) Ground Lift Switch
(11) Main output Drives your
on-stage amp or monitor.
(12) Effects Return/Send
(13) Rail Inputs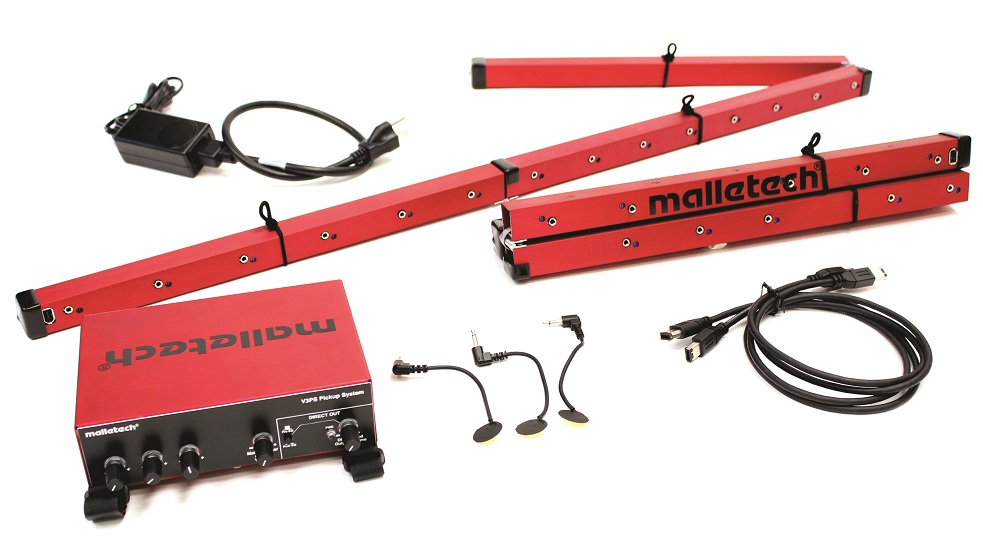 Each system includes all cables, 37 custom pickups, (plus 8 spares) and complete instructions so every player can install the system themselves (installation by malletech also available). For a full description of all features, email sales@malletech.com for the 4-page technical brochure.
The Malletech V3PS is the greatest advance in vibraphone technology since… well, since Malletech's last great advance in vibraphone technology.